Operating Results Review
IDGC of Centre, JSC's core activities are electric power transmission and the connecting up of new customers to power grids. The Company is also the monopolist in its areas of operation.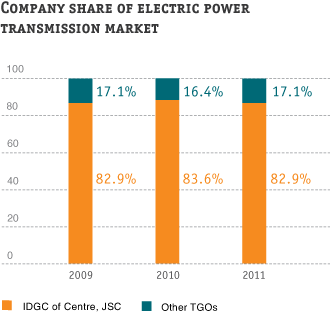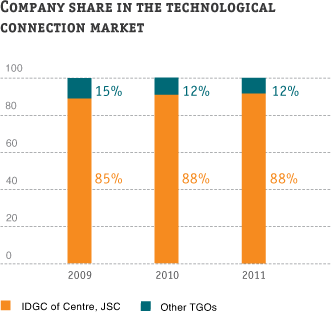 In 2011, the Company's share of the electric power transmission market amounted to 82.9% in monetary terms. A minor decrease of the share as compared to 2010 was caused by the growth rate of consumers connected to TGO

Territorial Grid Organisation

grids exceeding the growth of the consumers connected to the grids of branches of IDGC of Centre, JSC.
In the technological connection market, the share of IDGC of Centre, JSC in 2010–2011 was stable at 88% (according to calculations based on the Company data, measured in nominal units).