The Chief Executive Officer
The Chief Executive Officer carries out the management of the Company's current activities, with the exception of issues that fall within the competence of the General Meeting of Shareholders, Board of Directors and Management Board of the Company.
Dmitry Olegovich Gudzhoyan has been the Chief Executive Officer of IDGC of Centre, JSC since February 03, 2011.
Dmitry Olegovich Gudzhoyan was born in 1977 and is a Russian citizen. He has two degrees: in 1998 he graduated from the International University majoring in economic theory, and in 1999 from the Moscow State Automobile and Road Technical Institute majoring in Organisation of Transportation and Transport Management (by Types). He is a Candidate of Economic Sciences.
Dmitry Gudzhoyan is currently also a member of the Youth Coordination Council for Science and Education under the Council of the President of the Russian Federation for Science, Technology, and Education.
Dmitry Gudzhoyan has been working since 2002 in executive positions in commercial organisations with responsibility for the implementation of energy-efficiency technologies.
He came to IDGC of Centre, JSC in November 2009 as Economic Director, and in February 2010 became Deputy Chief Executive Officer for Corporate Governance.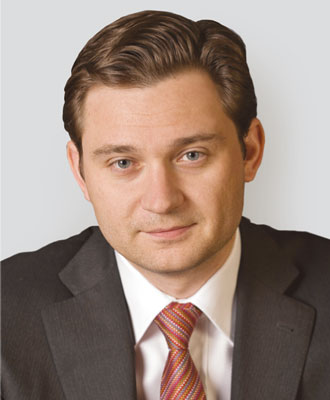 Information on the sole executive body of the Company is provided in compliance with the standards of the current legislation of the Russian Federation relating to personal information.
The Chief Executive Officer is responsible for such key questions as making sure supplies are in place for the Company to implement the action plans necessary to perform its functions, keeping the Company's financial accounting and reporting records, administering the Company's assets, executing transactions on behalf of the Company, and exercising the functions of the Chairman of the Management Body of the Company.
The Chief Executive Officer of the Company reports both to the General Meeting of the Shareholders (through presentation of the annual report) and to the Board of Directors of the Company. On a regular basis, (whether monthly, quarterly, half-yearly, or annually) he submits for the consideration of the Board of Directors of the Company reports on the achievement of key performance indicators of the Company, on the implementation of programmes and policies approved in the Company, and on other issues related to the current activities of the Company.